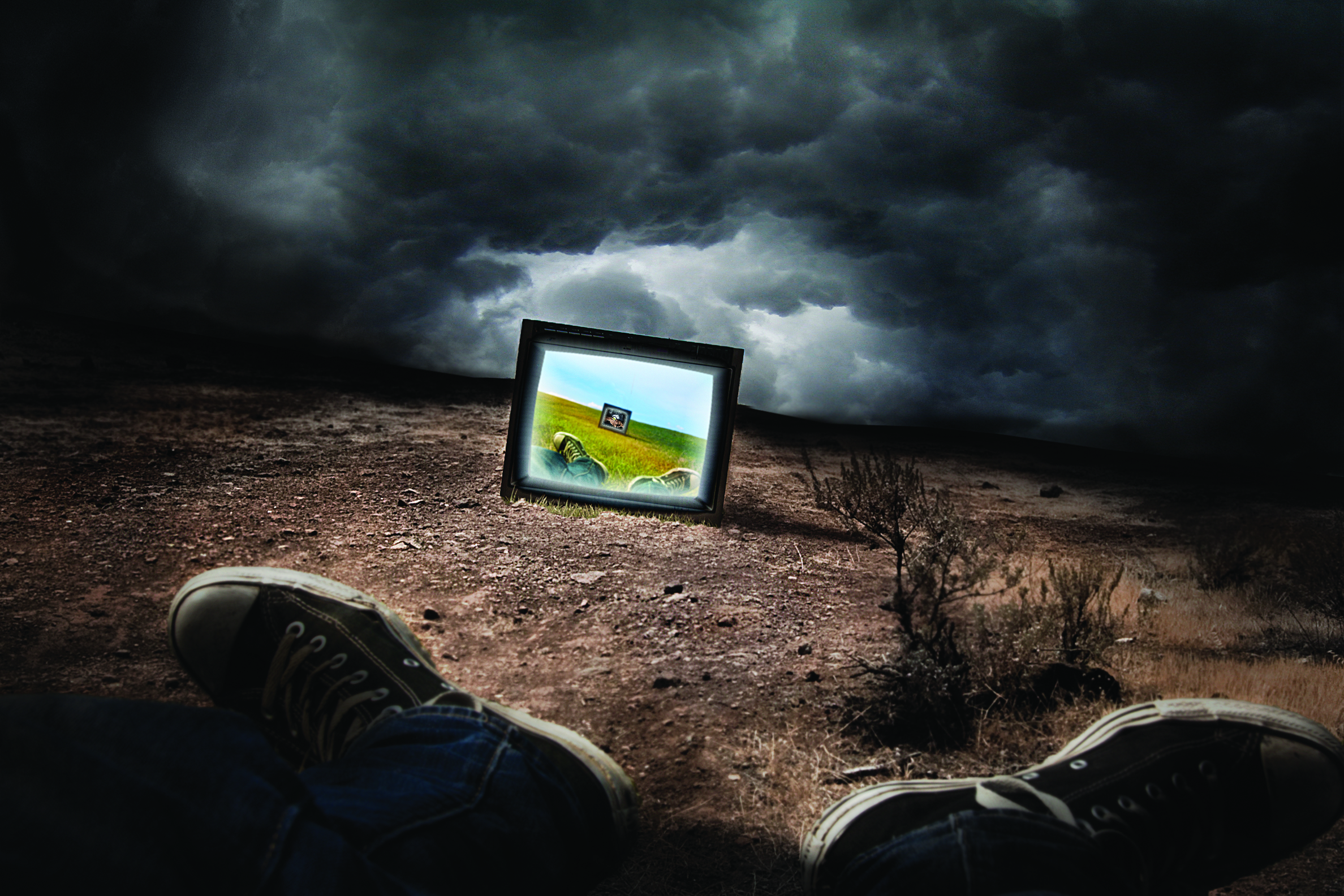 Empire of Lies isn't just an album. It's an action-packed sci-fi story about revolution.
Sleep Rebellion is a Portland, Or. rock band ready to wake people up with their blend of complex, heavy and supremely catchy songs.
Sleep Rebellion's debut album, Empire of Lies, is an epic concept album about tyranny and revolution. Accompanied by a sci-fi short story penned by the band's songwriter, singer and guitarist Chris McGraw, the hard rock new-prog record deals with topics ranging from the surveillance state (Dark is Our Fear), to war (Machine Guns), and counter-economics (The Agorist). The music style ranges from radio-ready hard rock to otherworldly instrumental prog mayhem, with McGraw's dexterous guitar work and drummer Randy Hart's dizzying fills serving as steady pillars for the layered keyboards and melodic vocals. For the band's live lineup, McGraw and Hart are joined by new member Hans Hedstrom on bass guitar.
Financed entirely by Internet crowdfunding, Empire of Lies took nearly a year to produce, with recording commencing in Portland's Kung Fu Bakery studio in October of 2013. The album concept was inspired by science fiction stories by authors like Robert Heinlein and J. Neil Schulman, and by progressive rock bands like Rush, Muse, and Dream Theater.
Empire of Lies is available now on iTunes, Bandcamp, Spotify and CD Baby. The opening track of the album refrains that, "Truth is treason in the Empire of Lies." Sleep Rebellion wants to wake people up, and committing treason is their chosen method. If you feel it's time for a revolution, pick up Empire of Lies today!
"It has been said of my fiction often enough that if you like Heinlein you might like Schulman. In that sense let me say that if you like Rush you might like Sleep Rebellion." – J. Neil Schulman, award-winning author of Alongside Night
Vocals, Guitar / Chris McGraw
Bass, Keyboards / Hans Hedstrom
Drums / Randy Hart